Regular price
$40.00 USD
Sale price
$35.00 USD
Unit price
per
Sale
Sold out
View full details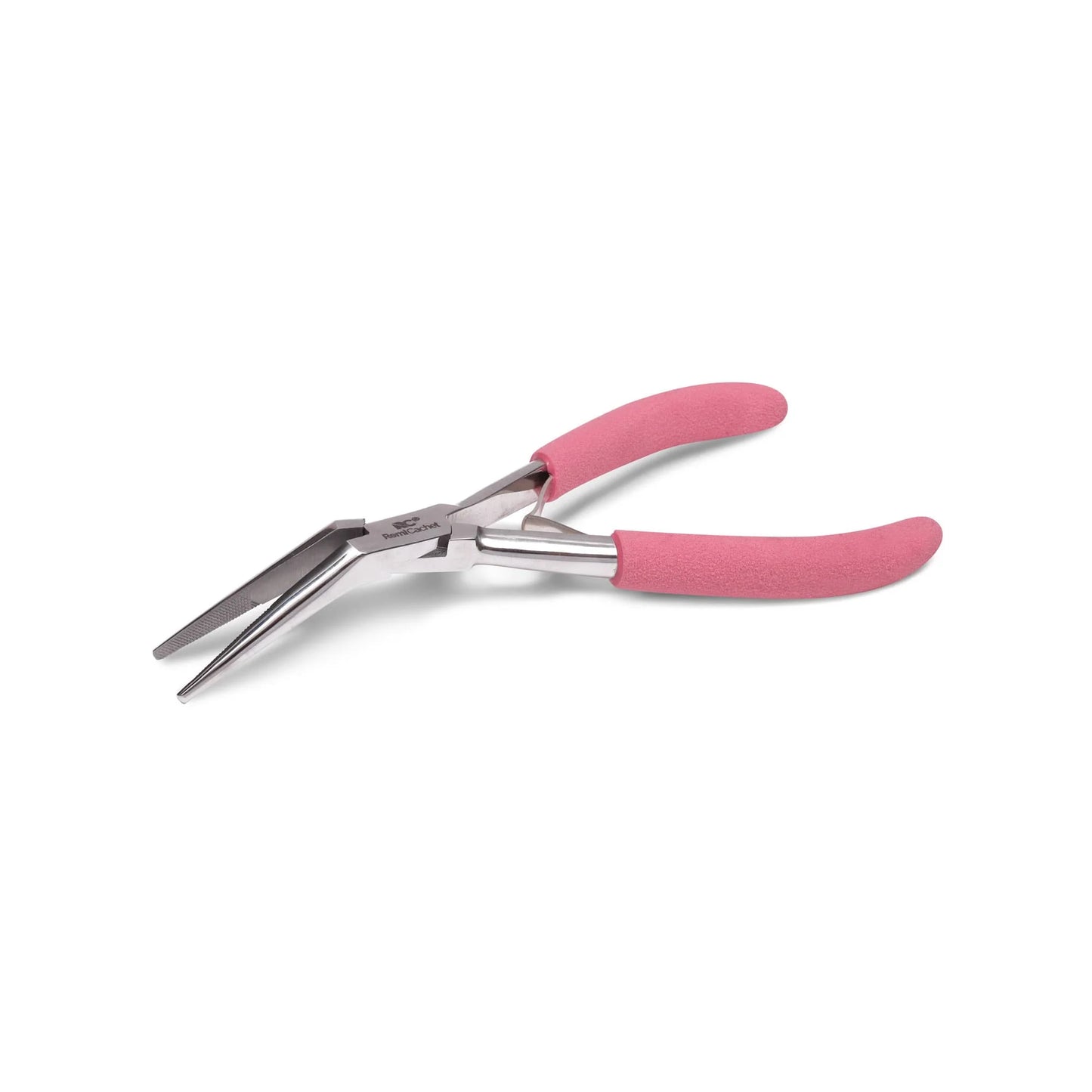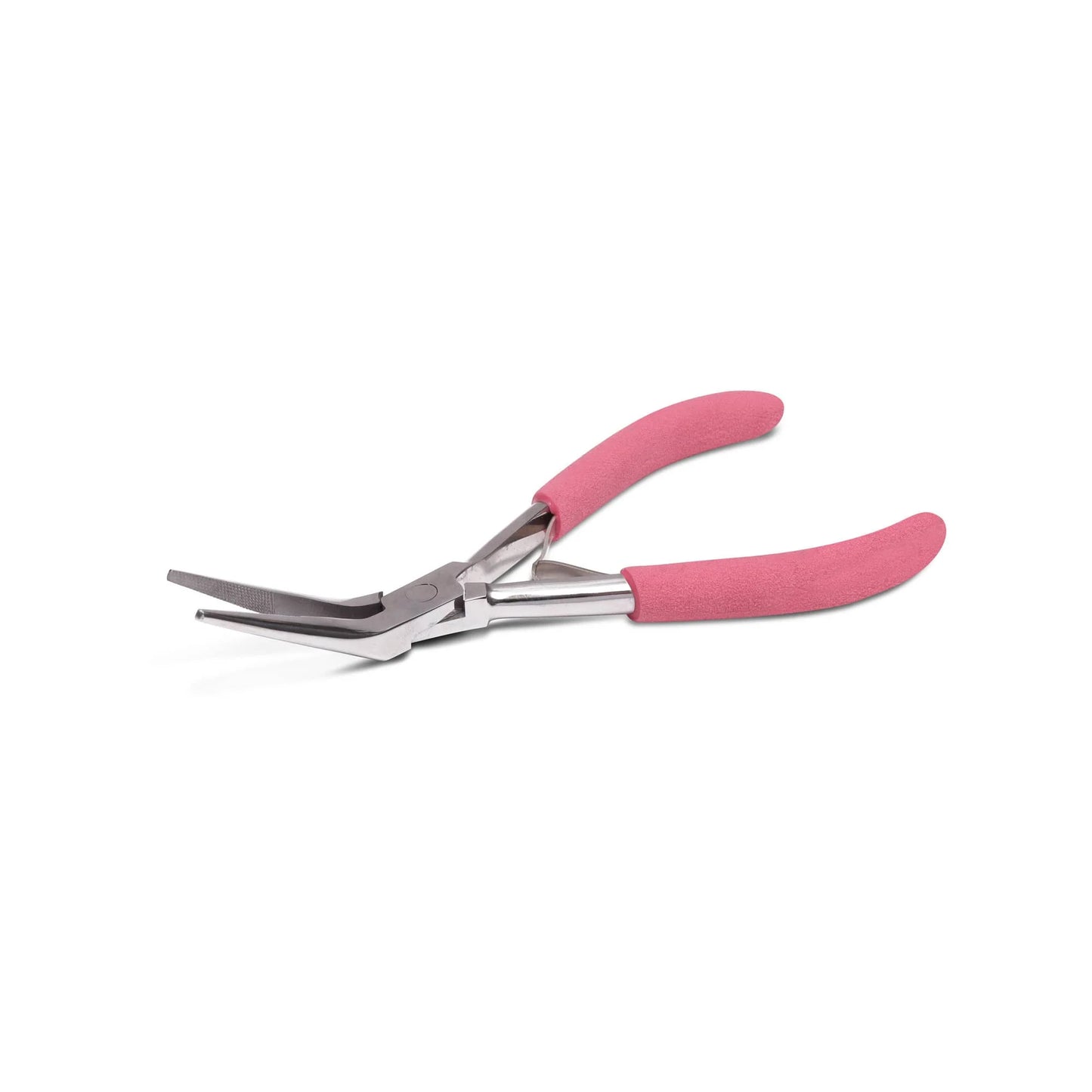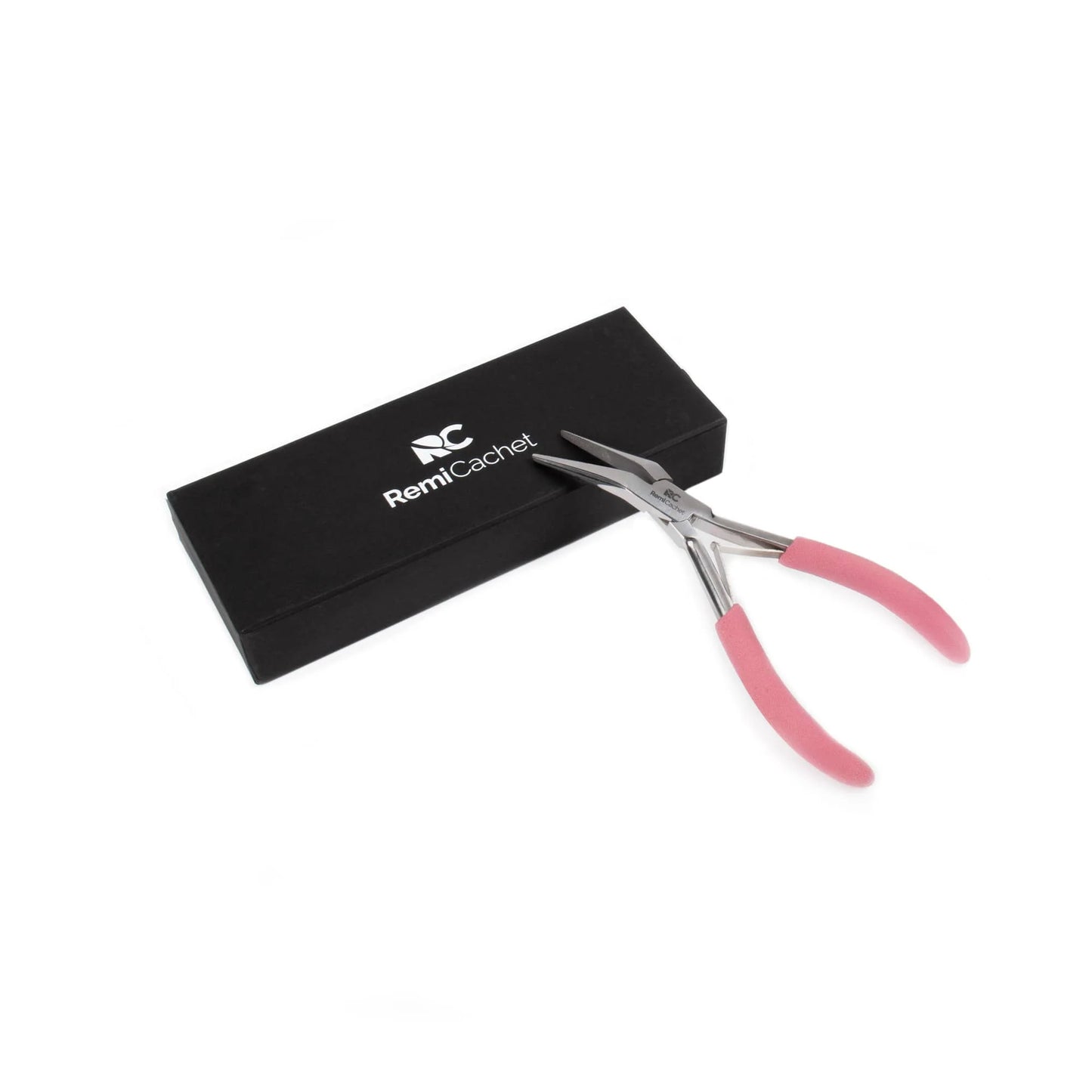 The go-to choice for all professionals when applying tape adhesive, our Pro Tape Hair Pliers are new and improved. 
The pliers have grips on the tip to provide extra pressure and security during the application process whilst being gentle on the adhesive and not causing any damage.
Not only do they allow you to firmly and securely clamp the adhesive to give it a long-lasting hold, they also benefit you as a stylist when using them. Created to benefit you in the short term as well as the long term, the Tape Hair Pliers feature ergonomic grips that are cushioned to make it a more comfortable experience when using them. This reduces any pain and numbness when using them for a long period of time, making them better for your hands. 
Featuring Remi Cachet branding and coming in our gorgeous signature color, the Pro Tape Hair Pliers are not only an effective tool but are also the perfect stylish accessory for your salon. 
They also come in a branded, black and durable case to keep them protected as well as being a great storage solution when travelling.
Return & Exchanges
Our Returns Policy forms part of, and must be read in conjunction with, our Terms and Conditions. We reserve the right to change this Returns Policy at any time. This Returns Policy was last updated on 30th April 2021.
We understand that you may wish to return products occasionally and we have tried to make this process quick and easy. We try to deal with returns and make exchanges or store credit within 7 days of receiving your return, but promise to make all exchanges or store credit within 30 working days from receipt of goods at our warehouse.
All sales are final, no refunds, only Exchanges or Store Credit. You can Exchange or have a Store Credit only if:
1. The product was purchased within the last 30 days.
2. The packages must be in the same condition it was delivered, this includes the plastic package slip, the hair net, and the hair itself.
3. Product must be new, unworn, and unaltered. (Products showing signs of obvious wear, missing parts of a set, or not in its original packaging, will be immediately rejected.)
4. 25% Restocking fee might be applied.
5. In the case of an Exchange, Exchange items cannot be shipped until we receive the return items.
6. Depending on the return reason, label shipping costs might be deducted from the total amount ($) of item(s) returned.
REMI CACHET USA will not cover the following faults and/or defects:
General wear and tear; Accidental damage or misuse; Damages caused by modifying, attempting to fix or otherwise altering the product (including coloring, toning, and products containing coloring agents); Damage caused by excessive heat; Discoloration caused by chlorine, hard water, products or any other that would cause discoloration; Color Fading; Application issues; Damage caused by failing to follow aftercare guidance; Failure to follow manufacturer instructions.
To make a claim under you need to do the following:
Contact us via email to info@remicachetusa.com within 30 days of purchase to report the fault and/or defect.
A Hair Report form will be sent which needs to be completed in full within 7 days and returned to us.
You must remove all of the hair extensions and they must be returned to us within 14 days after the initial report is submitted.
Our team will examine the hair and conduct any necessary tests to determine if a manufacturing fault and/or defect exists.
We will then contact you with further details and resolution.
How do I return? (Please Read)

Visit our returns center (link Below)
Enter your Order # and register email address to start
Follow the instructions and select the items you want to return
Chose return Option
Once the request is received, it might take 1 - 7 business' days to be approved. Once your request is approved, you will get a confirmation email with shipping guidelines
There is no need to print a Label, you will received an email with a QR Code, just properly pack the return items. 

T

ake it to any USPS office, show them the QR code for them to scan, you can use your cell Phone or print the email with the QR Code and that's it!

Once we receive your returned items, we will process the Store Credit/Exchange within 3-7 business days

Very important, if you are doing an Exchange, once you received the email with the Store Credit (Gift Card), you will need to go back to our Online Store and make the purchase, we can not do it for you since we can't use the Gift Card email to you.

Depending on the return reason, label 

shipping cost might be deducted from the total amount ($) of item(s) returned.
To Start your return Just click here!
Or Ship it back to: (make sure you chose a service with a tracking #)
REMI CACHET USA
21113 Johnson Street, Suite 126, Pembroke Pines, FL 33029
Make sure to include a copy of the invoice.
What should I do if my product is lost or damaged?
Please call 866.647.6227  and a customer service representative will assist you in filing a claim with the respective carrier. This usually takes 7 to 10 business days to resolve. In the meantime, if you wish, another order can be placed and shipped. If the filed claim results in a refund we will reimburse the full amount to you in the form of credit or a refund.
Important Notes:
Unless Remi Cachet USA made a shipping error, shipping is non-refundable.
Remi Cachet USA does not cover the cost of return labels, except when we are entirely responsible for any errors with your order, including defective or wrong item(s) shipped.
Depending on their Condition, return products are subject to a 25% lost value
Expedited returns are only allowed if you repurchase the products to be shipped to you; once the returned items are received, Remi Cachet USA will inspect and confirm that the returned items are in proper condition and will then credit the appropriate amount to your account.